Inspiring a Love of Reading with the Imagination Library of Commerce Township
In partnership with the Friends of the Commerce Township Community Library, Dolly Parton's Imagination Library of Commerce Township delivers an age-appropriate, high-quality book each month straight to children's mailboxes at no cost to families.
All children in Commerce Township, from birth to age five, are eligible for this program. Books are personalized with the child's name and mailed directly to their home, making books exciting while inspiring a love for reading at an early age.
Why It's Important: Children who are read to regularly and early in life are better prepared for school. Ninety percent of physical brain development occurs in the first three years of life, when a baby forms more than one million new neural connections per second. Those early years are a critical window of opportunity for learning words and language.
How to sign up: Visit this website and enter your information. You must live in Commerce Township to be eligible for this program. If you prefer not to sign up online, contact the library or visit us in person. Addresses in the 48393 zipcode are only eligible if they pay Commerce Township taxes.
What to expect: Once you've registered, you're all set! We submit new registrants on the first of every month. Please expect to wait 6-9 weeks for your first book to be delivered. After that, receive a free, new book delivered straight to your child every month of their life until age five.
Still have questions? Visit the Imagination Library website for more information. You can also email our Coordinator, Youth Services and Outreach Librarian Ashley Moran, at amoran@commercelibrary.info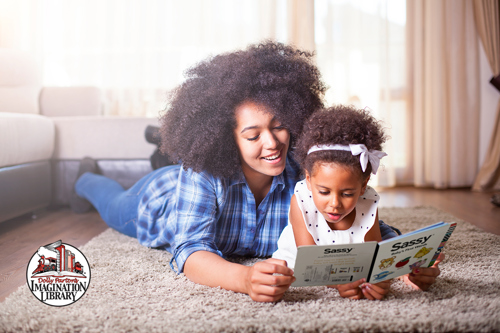 Want to donate? Anyone is welcome to donate to the Imagination Library of Commerce Township. Just $25 will fund a child for an entire year! Click here to donate locally to the Imagination Library of Commerce Township.